BEST FARM LANDS FOR SALE IN HYDERABAD
Looking to buy farm lands in Hyderabad? Look no further, because Aarnyaestates will find the perfect property for you! we'll show you some of the best farm lands for sale in Hyderabad and you'll be able to see the properties in detail you can choose as per your budget. The best option is to buy land and homes that are already developed, all our Farm land projects are fully Developed and Approved.
Why choose us to buy Best Farm lands in Hyderabad
If you're looking for a property that will provide you with good returns, then you should definitely check out the farm lands available through Aarnyaestates. 
We have a wide variety of properties available, so you're sure to find the perfect one for your needs! 
After Visiting our best farm land projects you'll be able to make the best decision for your property purchase!
Benefits of investing at Farm lands in Hyderabad
Real estate Investing is an excellent way to make money and get a good return on investment. 
The real estate market is always growing, and it's not just the Indian market either. Investing in property anywhere in the world can give you a good return on your money.
Farmlands have always been a lucrative investment, and Hyderabad is a great place to buy them. With its temperate climate and fertile soil, it is the perfect place for Farming. 
The warm climate ensures that crops grow well throughout the year. The city also has abundant water sources in the form of lakes, rivers, reservoirs and a dam.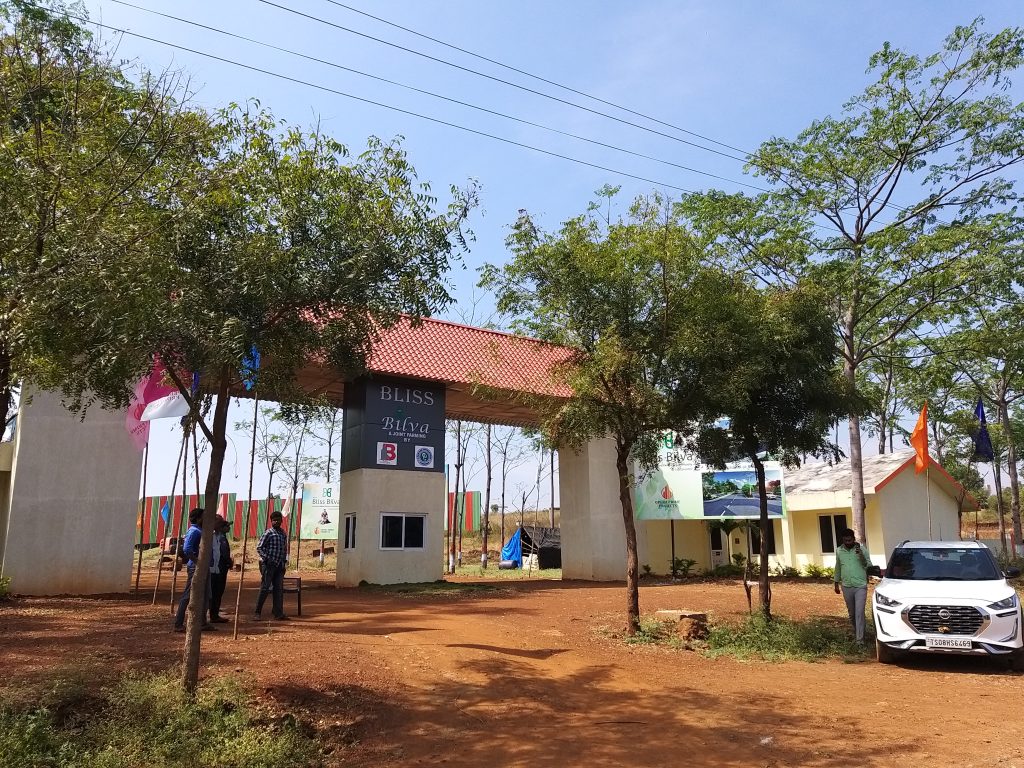 Our Farm Land Projects @ Sadashivpet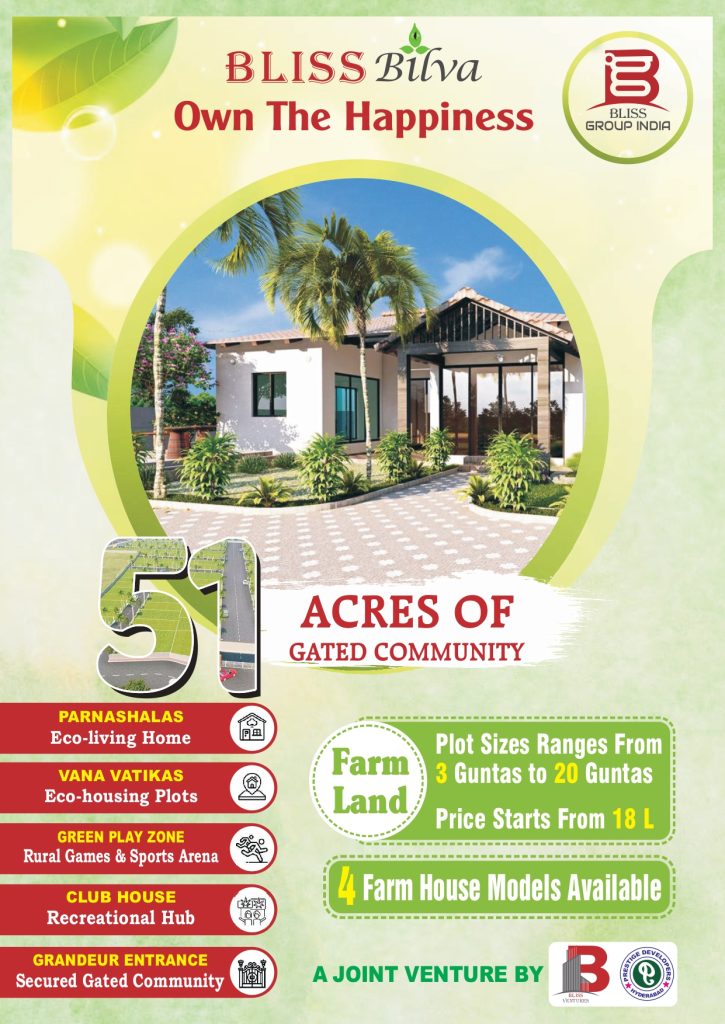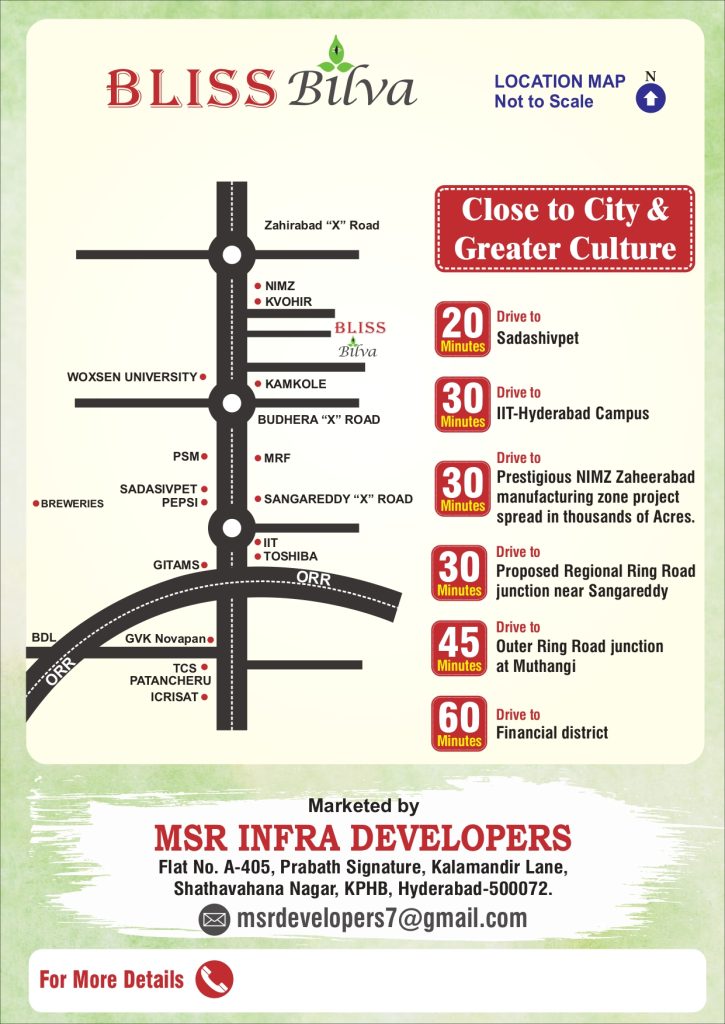 Bliss Bilva Gated Community Farm Lands
Survey No's 99 To 101, 105 To 112,122 & 123
BodisettyPally Village,
Munipally Mandal, Sanga Reddy. Dist.